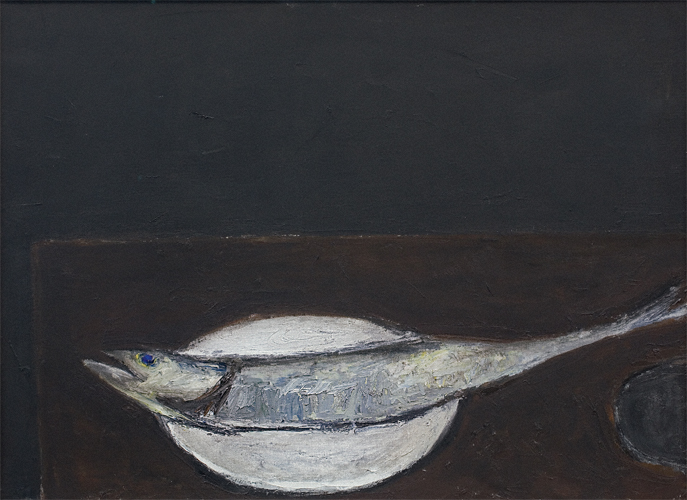 For World Poetry Day, Tate St Ives have produced postcards with poems by the poet Ella Frears.
This is to coincide with selected works, including Mackerel on a Plate, 1952, currently hanging with Frear's poems beside them.
Some poems draw on Frear's experience of growing up in St Ives, while other works are written from the perspective of the objects.
OPENING HOURS
Monday–Sunday: 10.00am – 5.20pm
ADMISSION
£9.50, concessions available
Free to 18s and under and Members
TATE ST IVES
Porthmeor Beach
St Ives
Cornwall
TR26 1TG
Tel: +44 (0)1736 796 226 (information)
Tel: +44 (0)20 7887 8888 (Ticket office and membership services; Monday to Friday 9.45am – 6.00pm)
E-mail: visiting.stives@tate.org.uk