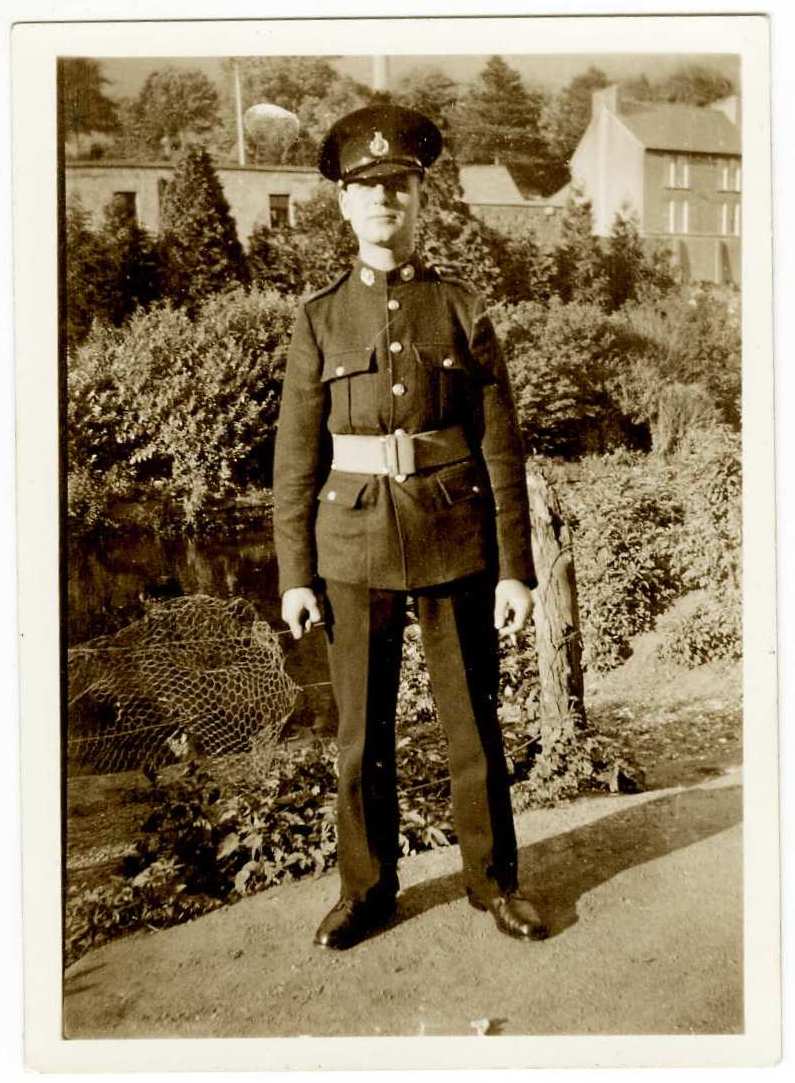 On 12 August 1942, William Scott's brother Hugh was killed on board HMS Indomitable in 'Operation Pedestal' off the coast of Malta.  The aircraft carrier HMS Indomitable was on its way to rendezvous in Freetown, under Captain T H Troubridge with the code name Force K.
Whilst Hughie's body was interred at sea, the war memorial in Enniskillen commemorates his sacrifice as a Royal Marine.
Based in London, whilst serving in the Royal Army Ordnance Corps, William Scott returned home to Enniskillen on compassionate leave.