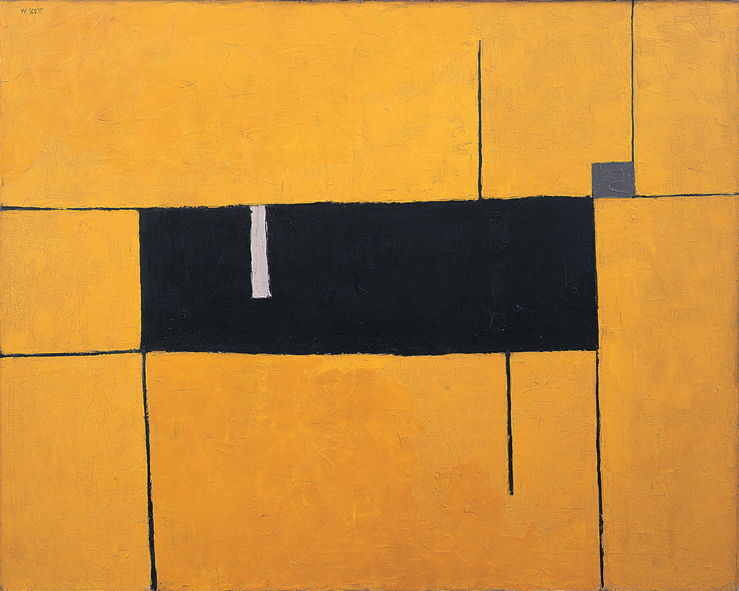 Black, Yellow and White Composition
1953
Oil on canvas
101.8 × 127.3 cm / 40 × 50 in
Undated, it was one of the paintings Scott showed at the São Paulo Bienal that opened in September 1953. Although there is always the possibility that it was painted in the winter of 1952, it seems more likely to date from the first half of 1953, a period when Scott was increasingly preoccupied with what he called 'more linear forms of structure' with 'square forms that could be descendants of earlier pictures'.  Here, the black rectangular form with a thin white vertical strip is a straight descendant of the earlier tabletops with a coffee pot.
This work and Blue Calligraphic, 1972 will join the current exhibition at the Anita Roger's Gallery, with a special event celebrating William Scott on 21st November 2019 between 6.00-8.00pm.