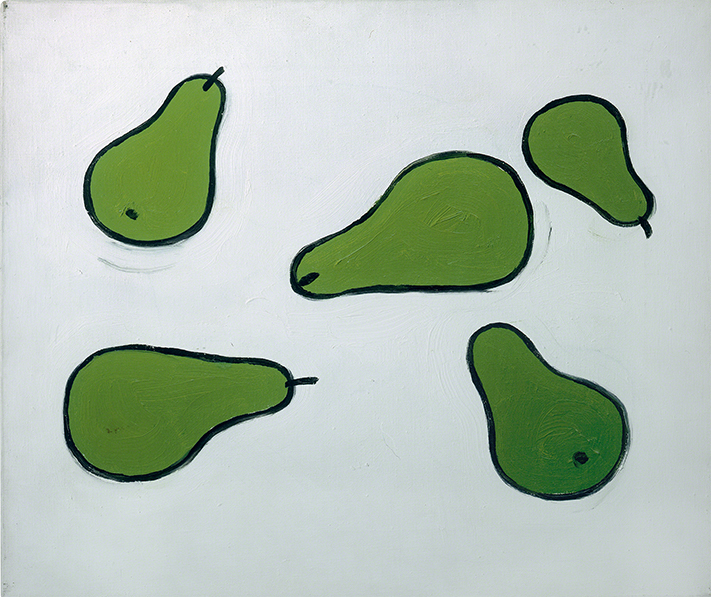 An Orchard of Pears, No. 15
1976 or 1977
Oil on canvas
39.6 × 46.7 cm / 15½ × 18½ in approx.
Collection of ING Commercial Banking UK
This work was one of in the An Orchard of Pears Series. Charcoal lines visible under the paint indicate that Scott altered the position of several of the pears.
It was reproduced as An Orchard of Pears XV, 1976, at the Gallery Kasahara exhibition of 1977.
In 1988 it was purchased by the Bernard Jacobson Gallery, London, and in November 1992 it was included in a sale at Sotheby's, London. Later, it was acquired by Barings Bank which, after its collapse in 1995, became ING Bank NV, becoming part of the ING Collection.
The ING Collection is an award winning corporate collection, focused on forward looking art.  ING UK have selected An Orchard of Pears, No. 15 as their work of their month.