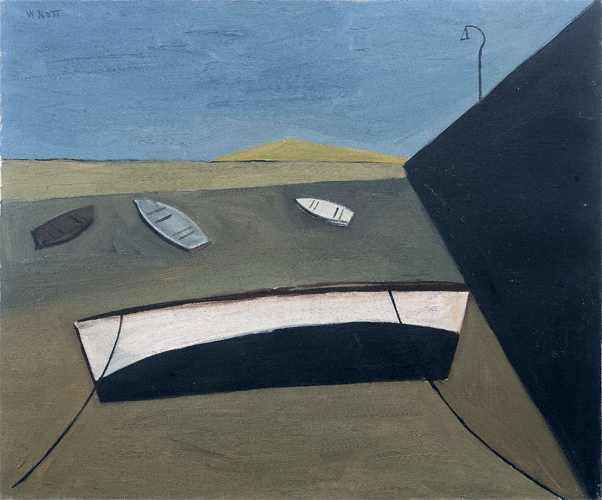 28 May – 25 September 2022
With the exhibition Living the landscape – Barbara Hepworth, Ben Nicholson and the artists of St. Ives 1939-1975, Museum Belvédère is the first museum in the Netherlands to pay attention to a special chapter in the history of modern art in Great Britain.
World-renowned artists such as Ben Nicholson and Barbara Hepworth turned the picturesque coastal town of St. Ives in Cornwall into a dazzling international arts center. The many artists who settled there for a short or longer period of time were mainly inspired by the age-old landscape, the sea and the connection between the local population and its environment. Far away from the big art centers and current developments, they found a personal style tailored to light, land and space.
In contrast to urbanized areas in the Netherlands, the north largely derives its identity from the landscape, which is primarily a cultural landscape; a combination of nature, agriculture and habitation.
Cornwall occupies a similar position in England. The Cornish also feel more than averagely connected with the landscape in which they live.
At a time when landscape is primarily captured in figures by policymakers, Museum Belvédère hopes with Living the landscape to contribute to the realization that a landscape is not the sum of clouds, grass and trees, but a living environment of which people are part. Whoever touches the landscape touches the people. That is exactly what this exhibition attests to. The exhibition features work by Barbara Hepworth, Patrick Heron, Ben Nicholson, Alfred Wallis, William Scott and others.
OPENING TIMES:
Tuesday – Sunday: 10.00am – 5.00pm
ADMISSION
Adults: € 12,00
Children up to 12 years old (family): Free
CJP: € 7,20
Students (with student card): € 6,00
Museum card: Free
Rembrandt Association card (only the permanent collection) ICOM: Free
TOURS (private)
Guided tour (max. 10 p. per group): € 65,-
Museum Park tour by Staatsbosbeheer: € 65,-
Museum Belvédère
Oranje Nassaulaan 12
8448 MT
Heerenveen-Oranjewoud
Netherlands
Tel: +31 (0) 513-644 999
E-mail: info@museumbelvedere.nl