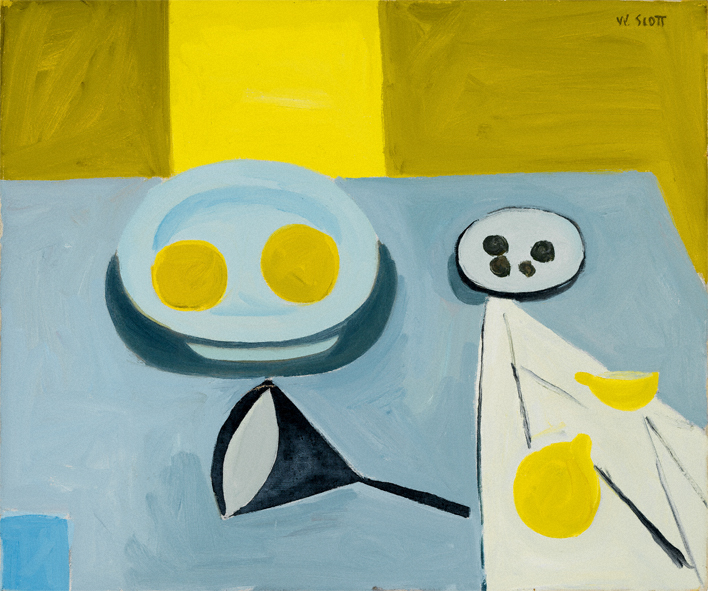 12 April – 18 August 2019
State Apartment Galleries, Dublin Castle
Office of Public Works
Isolated on the Western fringes of Europe it took time before the influence of early 20th century European developments in art reached these shores. This exhibition explores the development of modernism in Ireland beginning in 1920, a period of political turmoil in this country and ends in the modern Ireland of 1960. It will contrast the traditional 'Irish School of painting' of the male dominated RHA favoured by de Valera and the new Irish Government to that of the European influenced art that was being championed by women artists such as Mainie Jellett, Evie Hone and Norah McGuinness amongst others through the Dublin Painters Society and the IELA exhibitions.
The exhibition, which has been curated by David Britton, gives the public a unique opportunity to view paintings and sculptures that have been drawn exclusively from private Irish collections with many of the works on exhibition in Dublin for the very first time in over 60 years. The exhibition contains 45 works by such artists as Roderic O'Conor, Jack B. Yeats, Paul Henry, Sean Keating, Sir John Lavery Gerard Dillon, John Luke, Nano Reid and William Scott to name but a few.
Admission
Guided Tours
Guided Tour (60 minutes) of the State Apartments, Medieval Section and Chapel Royal.
Adult €12
Senior (60+) €10
Student (valid student ID required) €10
Child (12-17) €6
Family (max. 2 adults & 5 children) €30
Self-guiding
Visitors can choose to self-guide (access to State Apartments and exhibitions only).
Adult €8
Senior (60+) €6
Student (valid student ID required) €6
Child (12-17) €4
Family (max. 2 adults & 5 children) €20
Opening Times
Monday – Sunday & Bank Holidays 9.45am – 5.45pm (last admission 5.15pm)
Dublin Castle
Dame Street
Dublin 2
Ireland
Tel: +353 1 6458813
Email: dublincastle@opw.ie