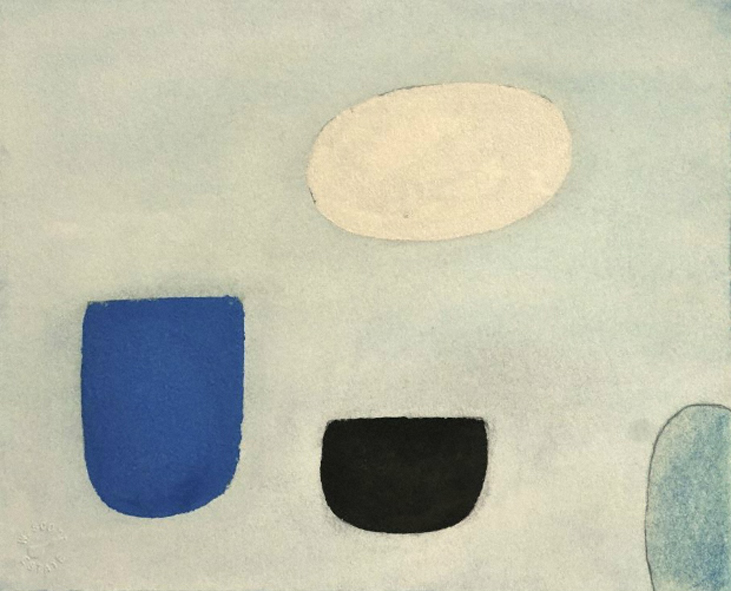 31 July – 31 October 2021
The small Cornish harbour town of St Ives has always attracted artists because of its exceptional light and dramatic surrounding countryside.
But in the mid-20th century, it became more than a seaside retreat. It became a centre for modern art.
Barbara Hepworth and Ben Nicholson moved there at the outbreak of the Second World War. They were later joined by others including William Scott, Patrick Heron, Wilhelmina Barns-Graham, Terry Frost and Denis Mitchell.
St Ives and its surrounding landscape had a lasting impact on the artistic development of these artists. The artistic community that evolved during this period saw a network of personal and creative relationships develop that were as vital as they were fractious. The artists' work shared a consideration for the expressive use of line, form and colour, and a balance between representation and abstraction. Alongside prints, drawings and sculpture, this exhibition also presents ceramics by potters Bernard Leach and Janet Leach.
OPENING TIMES:
Tuesday – Saturday: 10.00am – 5.00pm
Sunday/Bank Holidays: 11.00am – 5.00pm
ADMISSION
Adults: £12.50*
Pallant House Gallery Friends: Free
Under 18s: Free
Art Fund Members: £6.50**
Students (with NUS card or Student ID card): Free
* Includes a £1.50 donation which allows us to claim Gift Aid on the whole ticket price.
** Includes a £1 donation which allows us to claim Gift Aid on the whole ticket price.
PALLANT HOUSE GALLERY
9 North Pallant
Chichester
West Sussex
PO19 1TJ
Tel: +44 (0)1243 774557
E-mail: info@pallant.org.uk